Telling untold stories.
authentically. creatively. consciously.
Those who do not have power over the story that dominates their lives,
power to
retell
it,
rethink
it,
deconstruct
it,
joke
about it, and
change
it as times change,

truly are powerless, because they cannot think new thoughts.
PROJKTS
website • copywriting
Photographer
Georgie Wileman
launched a global campaign to generate awareness of endometriosis. Launched her website and coordinated messaging across all communications platforms.
Visit Website
Pepê Dayaw
talent representation • video
Performance artist
Pepê Dayaw
focuses his artistic practice in building communities through the acts of eating, singing, and dancing. Worked with brands to license content and spread his message to a greater audience.
GLAS
materials • partnerships
Worked with artist
Rasmus Bell
to produce and document temporary exhibitions in public spaces in Berlin for his forthcoming project GLAS.
YEOJA Mag

copywriting • events • email • partnerships • talent representation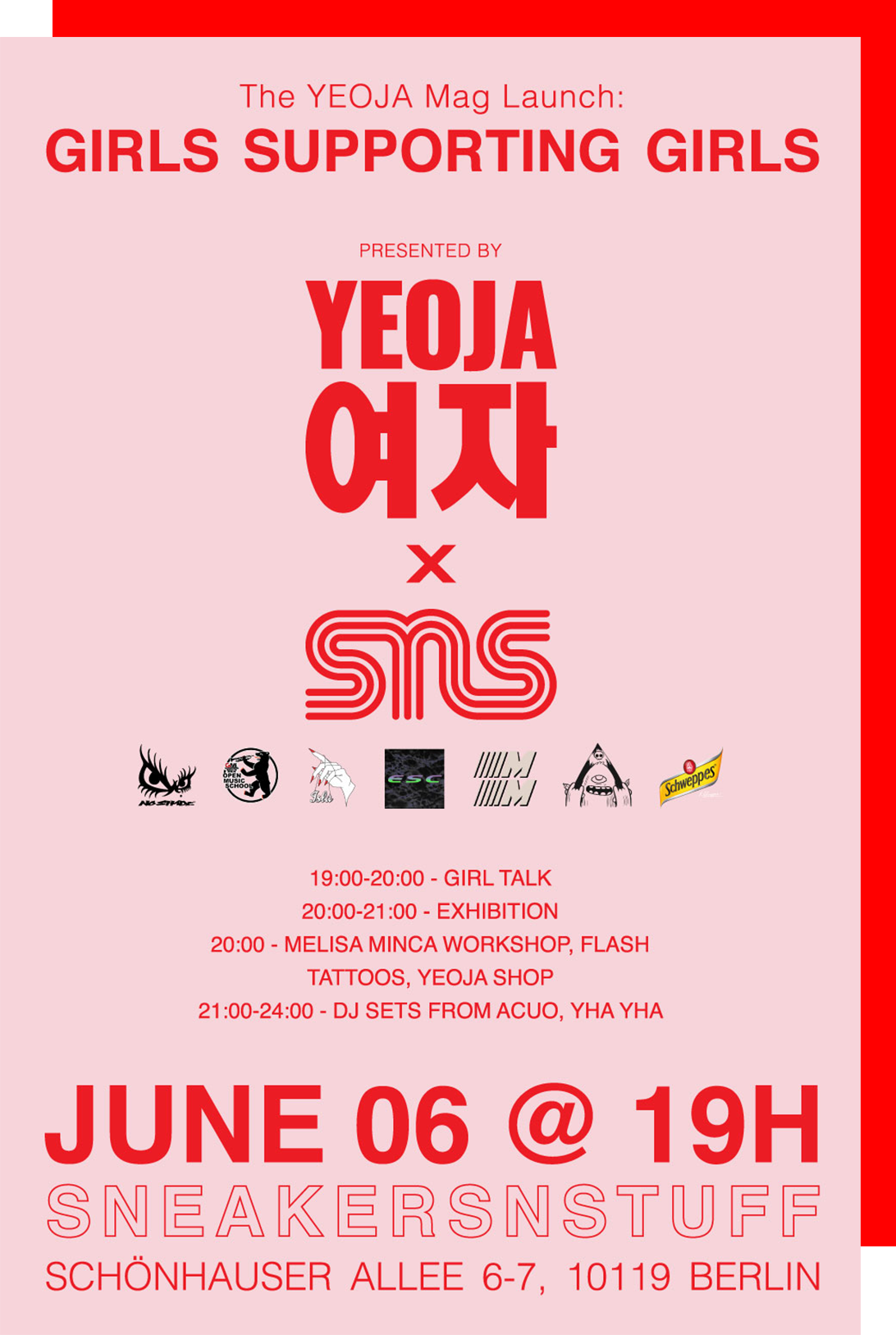 YEOJA magazine is a fashion, art, and counterculture editorial focused on empowering intersectionality in a progressive, honest way. We produced their launch party in collaboration with Sneakersnstuff and many other Berlin-based artists, brands, and collectives.
Read Story
events • copywriting • partnerships • social media • talent representation • marketing materials
Studio dB is a studio and collective hosting off-location exhibitions and events in Berlin. We worked with them to produce and promote many event concepts, including open airs on the 1st of May, the dB Radio show, and the infamous Pyjama Party at Musikbrauerei.
Follow Studio dB
talent representation • video
xoberlin is an agency focused on content creation for sustainable fashion and beauty brands. We worked with them on business development initiatives, including a social media video campaign for Dr. Haushka.
Partners: Sina Redfield, Julia Dalia
InsideHook
events • partnerships
Produced an event for 100+ people in a gallery space in New York for a select group of rock music enthusiasts and readers of InsideHook. The event was hosted by Alec Baldwin.
Partners: Rock Paper Photo, The Macallan
Mother's Milk

video • partnerships
Mother's Milk is a group of artists reimagining the act of performance as a collective, emotional process. We produced a video that screened during their show at the Theater im Delphi in Berlin.
Partners: Rasmus Bell (videography), Timur Novikov (sound design)
Watch Video
print • materials
Tales of Us is a project that connects and teaches children from around the world through the act of storytelling. We worked on the design of their first educational book, a bilingual documentation of the oral tradition of a native Congo tribe.